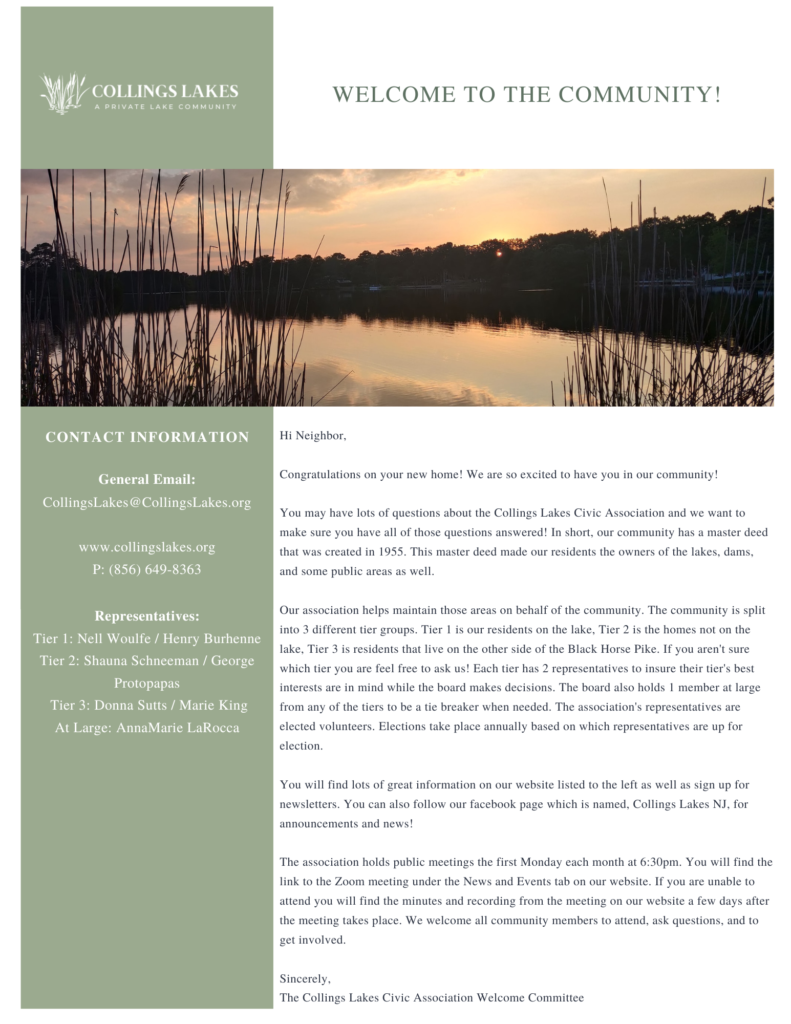 GO TO NEWS/EVENTS TAB FOR ZOOM MEETING & RECORDING!!
---
All eligible members of the CLCA will be receiving a new nomination ballot on colored paper.Only those ballots will be considered in the nomination process.
My concern and mission is to ensure the integrity of this election.

New nomination ballots will go out in the mail Thursday (8/31/23) afternoon.

Any questions concerning the election should be emailed to dsutts@collingslakes.org Thank you for your patience during this time
Each tier has two representatives that are available by email for questions that you may have. Any billing questions must go through treasury or by phone.
**If you have received a letter from our attorney Hill Wallack, please contact them and not a board member as they cannot have any discussions with you in reference to your account for that year. In the coming year, you can reach out to the board in regards to payment plans or other questions for your account.**
Tier 1: Nell Woulfe / Henry Burhenne
Tier 2: Shauna Schneeman / George Protopapas
Tier 3: Donna Sutts / Marie King
At Large: AnnaMarie LaRocca
emails are located on CLCA tab!
Mailing Address: PO Box 475 Williamstown NJ 08094
Phone: (856) 649-8363